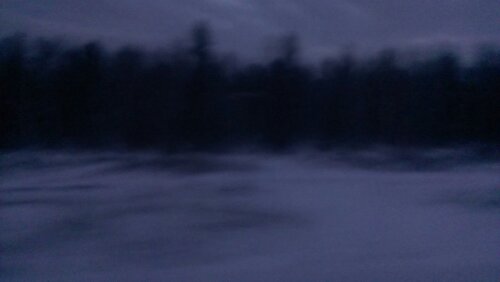 Zielsalleen in de restauratiewagon, zeven uur in de ochtend, de trein slaapt nog, het landschap ontwaakt, aarzelend ochtendlicht ontsluierd een winters landschap: grote witte vlakken gesilhouetteerd door omhoogschietende naaldbomen, enkele kleine dorpjes waar de eerste lichten branden.
En dat alles omlijst met een bak versgezette koffie en Kate Bush' 'King of the Mountain' op mn hoofd.
Dit zijn dan toch de momenten waar ik Suus mis.